Three research projects focusing on the relationship between schools and families, with an emphasis on SEN, are used to improve teacher training.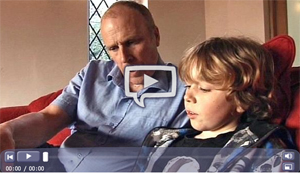 At the University of Chichester, Trisha Waters is working on Story Links, a literacy project that uses a partnership with parents to target behavioural problems.
At the University of Northampton a project is providing trainee teachers with more information about extended schools and what is being done to encourage families to get involved. Another project there looks at how teachers can work with fathers in developing boy-friendly teaching.
The programme also looks at what researchers do to spread the word about what they have learned and how such knowledge can best be used to inform practice in schools.
This is the first of three programmes exploring the work of educational researchers who aim to improve teacher training by developing projects relevant to SEN.
View video: www.teachers.tv/video/34482